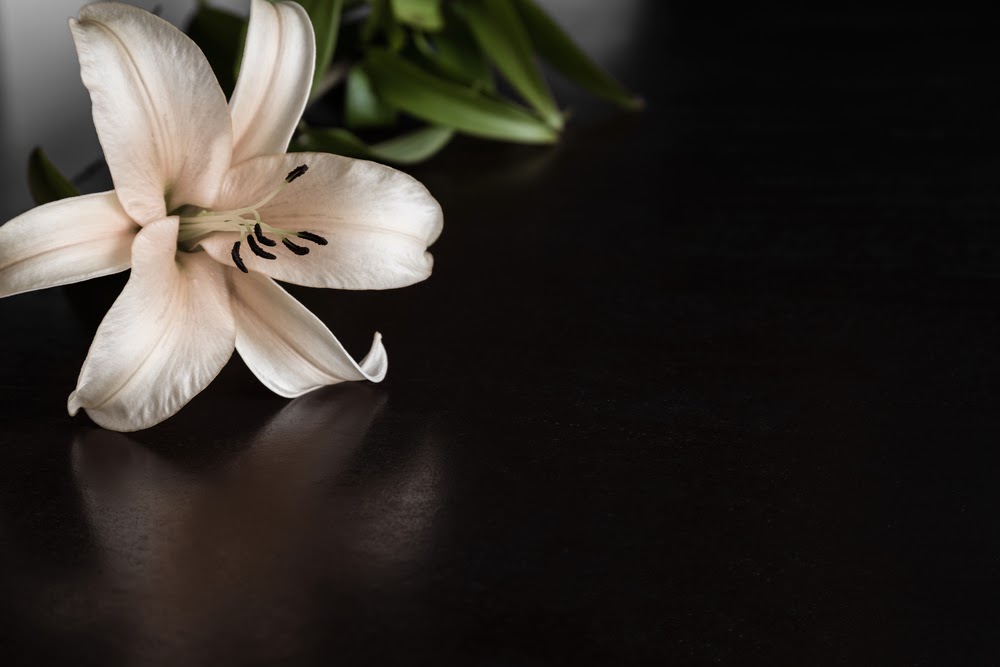 When you are faced with the loss of a loved one, it's very likely that the flowers for the funeral may not be your first concern, especially as there are so many other different decisions that you'll have to make.
The whole process can feel almost cathartic, however taking the time to create an arrangement that acts as a tribute to that person and really captures the essence of their personality. For example, if they had a favourite flower or should a certain flower come to mind when you think of them, this can be a great touch to truly make the service about remembering them and who they were as a person.
Flowers can also be a beautiful gift, especially to extended family and friends. As sometimes it can be hard to find the right words to say that truly offer your condolences and convey your feelings. This is why flowers can be a suitable tribute to the deceased, to honour them and their memory.
Here at The Elms Funeral Directors, we believe in the importance of making a funeral as special as possible. When you are facing the loss of a loved one, we'll do everything we can do to assist you in the planning process, to help give you the peace of mind that you are making the right decisions and have everything planned properly.
Choosing Flower Arrangements
Funeral flower arrangements will come in a range of different styles and types, including wreaths, sprays and sheaves. More often than not, people will choose a couple of bouquets for the funeral, as well as a casket spray.
A casket spray will be shaped to specifically fit the casket, and will often be shaped in a cross for religious ceremonies.
However, one of the most distinctive flower arrangements for funerals is the floral tribute. A floral tribute often depicts a hobby, vocation or spells out the name of the deceased. These are commonly placed as the centrepiece of the ceremony and will be displayed prominently throughout the procession, for example in the hearse.
Alternatively, you may choose a wreath. A wreath is a circular flower arrangement, which can be given to grieving loved ones as a gift, or can be incorporated into the funeral. Typically, wreaths will be displayed at the funeral service either on a stand or beside the casket.
Popular Funeral Flowers
Lilies
Lilies are a quintessential funeral flower. Representing purity and the restoration of innocence, and offering a strongly aromatic blossom, they are often a popular choice.
In particular, the White stargazer lily will symbolise sympathy, and suggest that the soul of the deceased has returned to a state of innocence.
Roses
Another very common funeral flower is the rose. With each colour symbolising a different meaning and connotation, such as red roses meaning love, yellow symbolises friendship and the bond between two people, pink denotes appreciation and orange represents passion.
Orchids
Orchids are a long-lasting and elegant plant which can be a great choice, should you be looking for a sympathy gift.
Evoking a feeling of renewal and innocence, the orchid is a flower which will represent the love that everyone attending the funeral will have for the deceased.
Chrysanthemums
Chrysanthemums are flowers which are commonly associated with death, particularly in France, where they are used to celebrate 'All Souls' Day', which is a commemoration of the dead.
However, with a range of colours of chrysanthemum available, this will play a role in the meaning of the flower too. For example, red will symbolise love, and white will symbolise innocence.
Carnations
Carnations are one of the flowers that you'll most likely see appear in funeral wreaths.
Once again, with these flowers, the colour of the carnation will have different meanings, for example, red will show affection and white will connote innocence.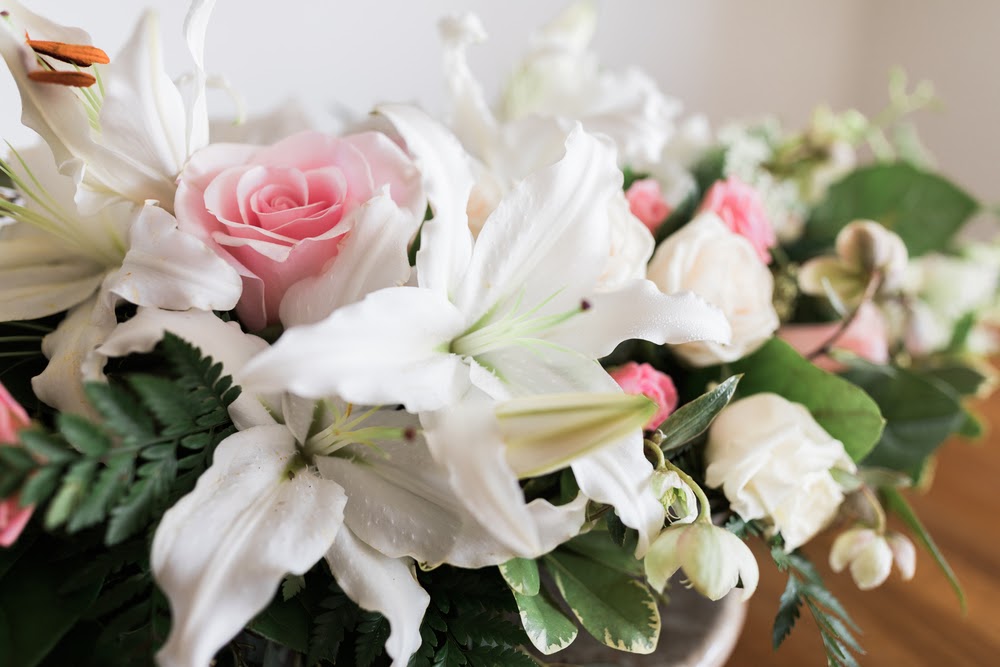 Being the Helping Hand You Need
Here at The Elms Funeral Directors, we completely understand the grief and stress you are feeling. That's why it is important to us to do everything we can to help you plan each element of the funeral.
We'll be here for you at an extremely difficult and challenging time. Feel free to give us either a phone call on 01934 616006 or send us an email.
As proud members of the National Association of Funeral Directors, we'll ensure that all of the appropriate steps are taken to offer you with the care and respect you need. With over four decades of arranging and offering funerals in Weston Super Mare, we'll make sure that you have all of the help and support you need.