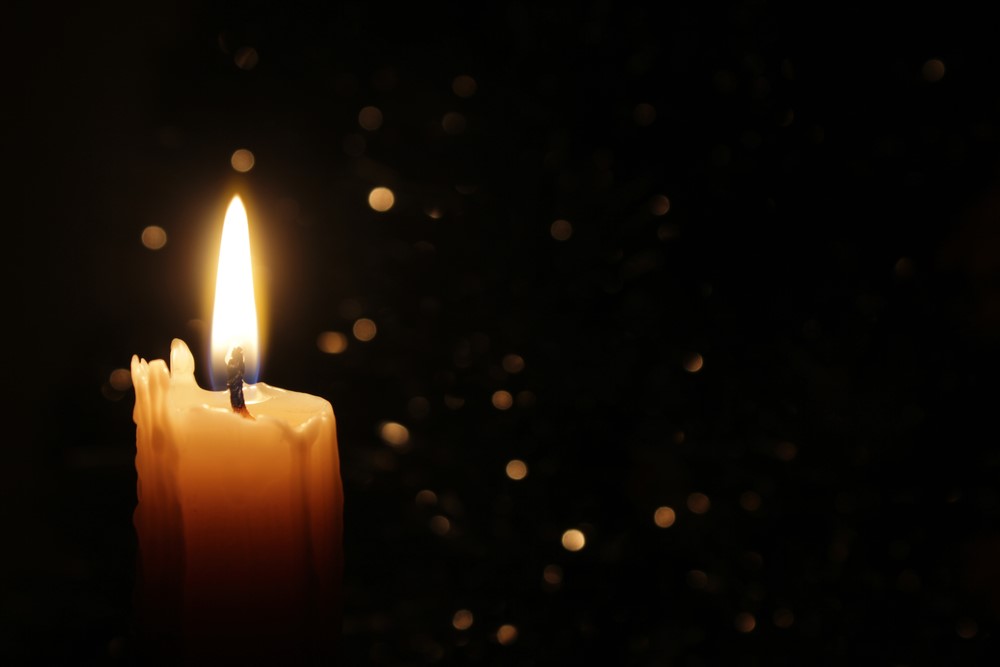 Remembering Loved Ones at Christmas
Whether the grief is fresh, or maybe many years have passed by, no matter what your situation, when Christmas is a time for celebration and spending quality time with family and friends, it can make for a tough season for many.
Grief at this time of year can be especially hurtful. You'll be trying to find a new normal at Christmas, and taking the time to add new traditions to help you and others around you to celebrate the lives of your loved ones who've passed can make a huge difference and help you heal.
Here at The Elms Funeral Directors, below we have put together our guide to remembering loved ones at Christmas and commemorating the people you have lost.
1. Make a Donation in Your Loved One's Honour
If you're looking to remember your loved ones at Christmas, a great way to do this is by making a donation in their honour. Set aside an amount of money, perhaps the amount you'd have usually spent on them for Christmas, and donate it to a charity that was important to them.
You could also encourage others who knew them to do the same and donate the amount they'd usually have spent on the deceased at Christmas.
This act of kindness could create a lot of good, all in the memory of your loved one.
2. Visit Your Loved One's Grave
You may wish to visit your loved one's grave with your family members at least once this festive season. Make sure to schedule in the visit so that everyone can join in and it doesn't interfere in anyone's holiday activities. For example, you could plan to visit the grave the last Sunday before Christmas and here you can gather to tell stories and decorate the grave.
3. Cook Your Loved One's Favourite Festive Meal or Treat
It's more than likely that you'll be invited over to spend Christmas with family or friends, so why not bring a treat or a dish that was special to your loved one. You can share this story with others and this can help to break the ice.
Often you may find that people feel uncomfortable bringing up the deceased, or perhaps they don't want to make you sad at Christmas time. However, by bringing up the topic first you'll overcome this awkwardness and you may even feel like telling those around you that you are comforted by telling each other stories of the deceased.
4. Write a Letter
After losing someone close to them, many choose to write a letter each Christmas to their loved one. This may include what has happened over the past year, or perhaps you might just choose to share your innermost thoughts and emotions and get them out on paper.
This can be a cathartic experience. After all, you by no means have to share this letter with anyone. You could even burn it after writing. There's no right or wrong way to carry out this tradition.
5. Volunteer
Perhaps you spent the previous Christmas in the hospital with your loved one. You'll remember how hard it is and how nurses and doctors do their absolute best for everyone on the ward over the festive period, trying to keep the festive spirit going.
Since you've experienced how much nurses and doctors do in the hospital or a hospice facility over Christmas, perhaps you could do something to give back this year.
You could bake cakes and cookies for those working on the ward on Christmas eve, or you could donate presents to charities such as The Salvation Army, Crisis, or Action for Children, who'll be distributing presents to children who wouldn't have received one otherwise.
6. A Christmas Ornament
If you're looking for a more low-key way to represent your loved one this Christmas, you could create special Christmas ornaments to share with your family and friends. This could be a felt ornament with your loved one's name stitched into the back, or a glass ornament with their name etched into it.
You may even wish to get in touch with a photo company, who'll likely be able to create you some Christmas Ornaments with precious photos on.
7. A Photo Book
You could also create a photobook with your favourite photos of your loved one in. These can include photos from all stages of their life, and you could add a timeline to the book to record important dates.
8. Attend a Remembrance Service
Often, churches, cemeteries and hospices will hold Christmas remembrance services that you can attend, either on your own or with your family and friends who also knew the deceased.
9. Be Open With Others and More Importantly, Yourself, About Your Grief
Remember to focus on your self-care at Christmas. It can be a harrowing time when you're suffering from grief, and this can cause family fights, stress and anxiety.
Take the time to talk to the people you are with, be open and honest if you feel as though you're struggling. Remember, if you want to talk through your feelings and the memories, therapy and grief counseling can help, so that you don't have to hide things.
10. Remember You're Not Alone
The most important thing to remember at Christmas-time, whether it's your first one without your loved one or it's been many years, is that you're not alone. You shouldn't struggle with your memories and feelings on your own over the festive period. After all, it's a time for positivity, yet of course, that doesn't lessen the grief. If you need to talk, make sure that you reach out.