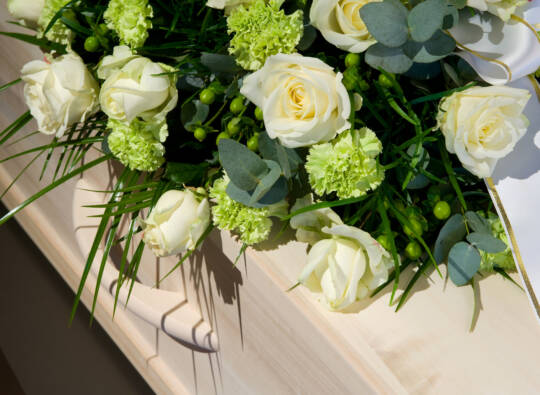 The Funeral
It is customary for the funeral cortège to start from your home address, where family and friends can gather beforehand. Alternatively, the funeral can start from our Chapel of Rest.
If you have a preferred route to the funeral ceremony, please let us know beforehand so that we may plan our route and timings to meet your special request. We will have already discussed with you the placing of family flowers if any, on and around the coffin. The service arrangements will have been discussed with you when the minister contacted you. Do not be afraid to ask at any time if there is anything special you want included, but bear in mind that the later the request, the more difficult it may be to arrange, especially if third parties are involved.
Some people feel that a religious service would not be appropriate. In these cases there are many ways of having a ceremony that is both tasteful and helpful to all who attend. These can include music, poetry, a short funeral oration or whatever seems appropriate. We are most anxious to make sure that the funeral ceremony is as you want it to be. Please do not hesitate to talk to us about any matter that may concern you.