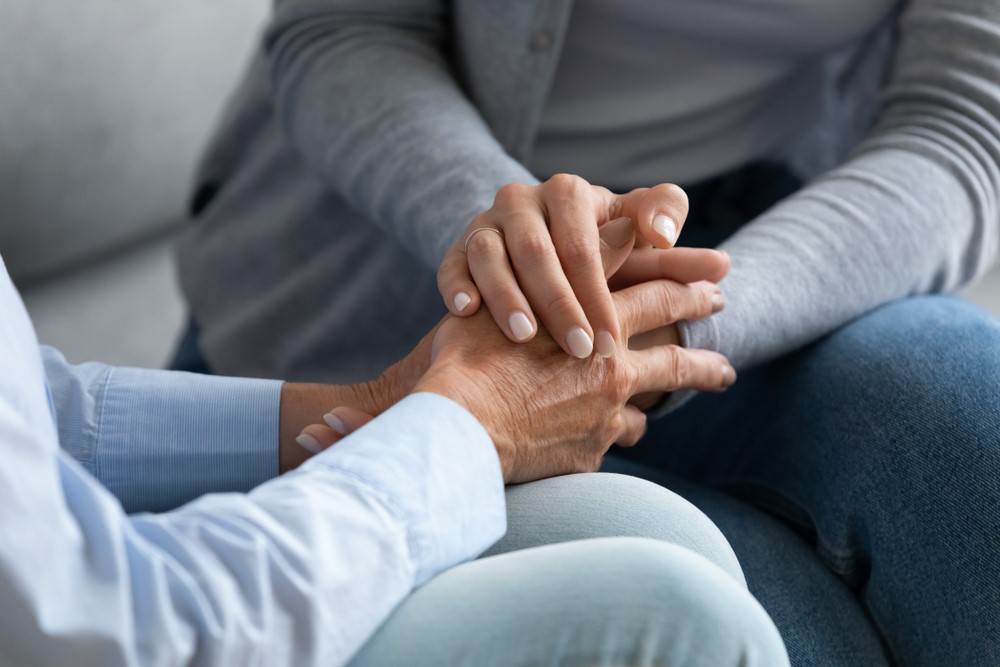 Talking About Grief: Why it is so important
There is one thing that many can agree about grief. It's a complicated process, full of intense emotions which can feel overwhelming at times.
Of late, the grief journey that so many will face at some point in their lives has been highlighted in the media by Prince Harry. He noted that he regretted not talking about losing his mother sooner, garnering praise from many mental health professionals across the globe.
Yet, why don't we talk about grief? For most people, finding the right words can seem tough, yet it can be so important for both your mental health and physical health to do so.
Why is Talking About Grief So Important?
Avoidance Will Not Improve the Situation
The grieving process can be incredibly overwhelming and therefore, for many, the first reaction can be to avoid facing up to the fact that the person died.
Common phrases surrounding avoidance include "I can't deal with this" or "This is all too much for me", however, these avoidance statements can only make things worse. They can create internal confusion, and intensify the feeling of sadness, grief and loss.
Whilst there is no timetable for the grieving process or a right or wrong way to navigate the five stages of grief, it's important to take the process in your own time and tackle it in healthy ways.
Talking about Grief will Stop Other Negative Emotions Building Up
Grief is a very personal experience, yet talking to others can be an extremely healing process. Repressing grief can generate a whole range of unwanted emotions, including feeling guilty, and even a sense of anger, which can be much more harmful than the original feelings of grief and loss.
It's important to understand that grief is complicated, and getting the right support is important. Whether that's in the form of a support group, a mental health professional, bereavement support or even just chatting to a family member or loved one who can provide a listening ear. Especially after a devastating loss, talking about grief can prevent what feels like a tsunami of negative feelings.
Give Yourself a New Meaning to Life and Death
Whether you're religious or follow a more spiritual path, or perhaps you simply don't have a belief, the loss of a loved one can make you lose hope and almost destabilise your past core beliefs.
In fact, for some, grief can cause them to spend time re-examining where they are in life and their faiths, which is why the comfort and solace of friends, loved ones and family is so important after the death of someone close.
Grief can seem like an incredibly lonely place, but it may present the opportunity to explore the continuing bonds you have with your beliefs. It may even give you a new outlook on life and your wellbeing.
Talking about Grief Can Truly Honour Your Memories Of Your Loved One
Honouring a loved one you have lost can be one of the best ways to navigate the five stages of grief. This step is not just about remembering the great times you had, but it also helps to acknowledge the life your loved one had.
This can be in the form of a memory box, supporting a cause close to their heart, or just even sharing stories with close friends and taking the time to talk about the relationship you had.
Joining Support Groups
Joining Support groups can help to normalise the grieving process. Intense emotions can almost make you feel as though you're crazy, yet seeing other people's reactions and hearing the grief story of another person can normalise even complicated grief.
It can also make taking the step to find support, should it be needed, even easier.
Looking after Your Mental Health and Physical Health
There is one thing that is important to keep in mind as a bereaved person, is that whilst your physical and mental health is important, don't try and do everything at once.
Try and make small targets that seem achievable and that you can cope with, whether that's to stay hydrated, get some exercise or even just eat properly and get rest.
Grief is not a single emotion, and this intense longing can cause many physical symptoms.
There are no methods to eliminate these physical effects, but they will reduce and go away over time. In the meantime, taking the time to talk to a doctor about your symptoms can be helpful.
Navigating Your Grief Journey
Regardless of how you deal with a major loss, talking about grief is a key step to acknowledging the loss of a loved one and towards it becoming a part of your daily life, rather than you avoiding it.
Openly and honestly talking about grief to a trusted friend, and handling your emotions, whether you feel angry, feel sad or even feel unsure, understand that they are all normal reactions and steps towards healing your grief.
Here at The Elms Funeral Directors, we are proud to provide a comprehensive funeral service. We understand the grieving process you are going through, which is why we'll give you all of the support you need to arrange the right funeral that honours your loved one perfectly.
We are a family business and we are here to help you. Get in touch with our team either by a phone call on 01934 616 996 or similarly, send us an email.